A Step-by-Step Guide to Become a Psychiatric Nurse Practitioner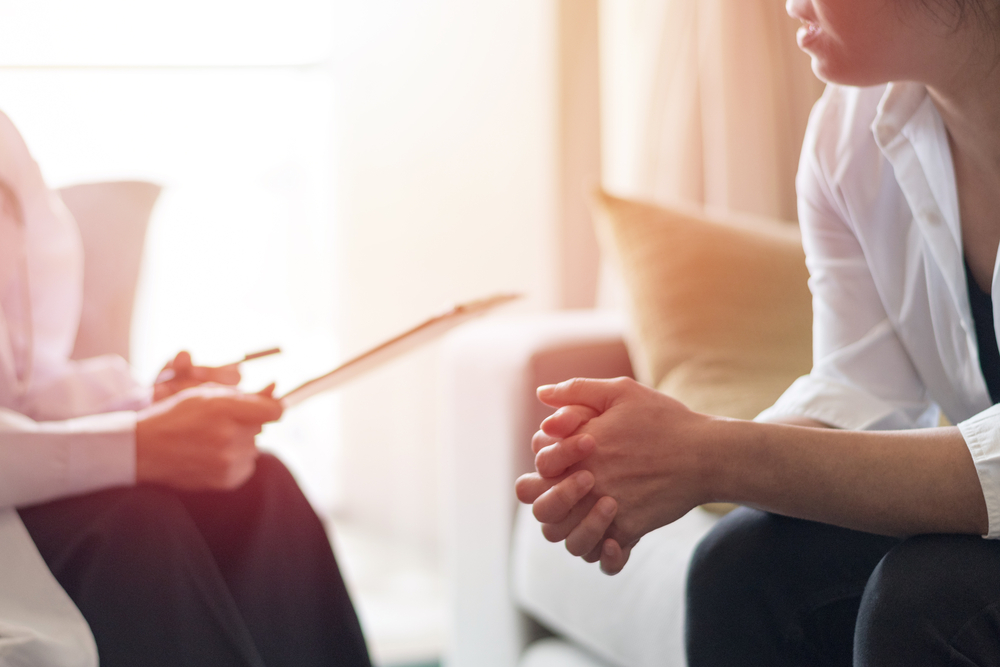 People of all ages are increasingly seeking help for their mental health. A New York Times survey of psychiatrists found that 90% reported increased demand and 75% reported longer wait times than in the past. Growing demand and staff shortages increase the need for registered nurses to become psychiatric mental health nurse practitioners.
Psychiatric mental health nurse practitioners (PMHNPs) use compassion and clinical experience in support of improved patient outcomes. This nursing specialization requires advanced education as well as a desire to solve America's behavioral health challenges. Let's look more at why this field is growing before learning how to become a psychiatric mental health nurse practitioner.
Drivers of Demand for PMHNPs
The U.S. Bureau of Labor Statistics (BLS) estimates a 52% growth in nurse practitioner positions -including PMHNPs - by 2030. Prospective PMHNPs may wonder what is creating the demand for more advanced practice nurse practitioners. Untreated behavioral health issues and demographic changes fuel the need for more providers.
Unaddressed Mental Health Challenges
A New American Economy report estimated that 60 million Americans face mental health challenges. Forty percent of this group do not receive treatment for diagnosed illnesses. Public and private service providers need PMHNPs to diagnose and treat community members.
There is a shortage of psychiatrists across the country with 60% of U.S. counties lacking any psychiatric services. Mental health services are often provided at hospitals, clinics and other medical settings. Nurses fill important roles in their communities when they become psychiatric mental health nurse practitioners.
Demographic Trends
An aging American population increases the physical and mental health challenges treated by PMHNPs. The Urban Institute estimates that 20.4% of Americans will be aged 65 and older by 2040, compared to 12.4% in 2000. Senior patients need skilled practitioners to navigate mental health challenges found in this age group including isolation, depression, and dementia..
The health care workforce is also impacted by this long-term shift in demographics. The 2020 National Nursing Workforce Survey found that registered nurses aged 65 and older were 19% of all nurses compared to 4.4% in 2013. This trend affects PMHNPs and other nurse practitioners, driving the need for new practitioners.
Steps to Become a Psychiatric Mental Health Nurse Practitioner
The high demand for PMHNPs means abundant opportunities for professional growth. The average PMHNP earns $137,000 per year and a career of fulfillment from helping patients. These benefits are attainable by completing the following steps to becoming a psychiatric mental health nurse practitioner.
1. Earn a Bachelor of Science in Nursing
The Bachelor of Science in Nursing (BSN) has become the most common entry point into nursing careers. Previous generations of nurses earned their licenses after completing vocational certificates, diplomas and associate degrees. The 2020 National Nursing Workforce Survey shows the following distribution of first degrees with 2013 figures in parentheses:
Master's degree: 3.6% (2.9%)
Bachelor's degree: 41.8% (36%)
Associate degree: 37.7% (38.7%)
Diploma: 11.1% (17.6%)
Vocational/practical certificate: 5.8% (4.8%)
BSN programs typically require four years of study including general studies courses. Students in these programs gain foundational knowledge in areas like anatomy, developmental psychology and nutrition. Accelerated BSN options are available for professionals in other fields making the switch to nursing careers.
2. Build Experience as a Registered Nurse
Graduates with BSN degrees apply for licenses through their state nursing boards. Each state sets its own requirements for licensure with reciprocity between some states. Virginia's Board of Nursing requires registered nurse applicants to:
Complete an Application and Criminal Background Check
Verify graduation from an approved nursing program
Finish at least 500 hours of direct client care
Apply for and pass the National Council Licensure Examination
Hospitals represent the largest employer for registered nurses in the United States. The BLS estimates that 61% of the 3.1 million jobs in the profession were found in local, state and private hospitals. This survey found additional settings for nursing jobs including:
Ambulatory health care services (18%)
Nursing and residential care facilities (6%)
Government agencies (5%)
Educational services (3%)
Registered nurses need some time on the job before pursuing PMHNP degrees. Applicants to PMHNP programs usually need at least one year of nursing experience before admission. These experiences shape your interest in advanced-practice nursing and areas of specialization.
3. Enroll in a Graduate PMHNP Program
The Master of Science in Nursing (MSN) is the minimum required degree for nurse practitioners. MSN candidates can specialize in psychiatric and mental health services through coursework and clinical placements. The typical program requires at least two years of study including 750 hours of fieldwork.
PMHNP programs may also offer Doctor of Nursing Practice (DNP) degrees. DNP candidates prepare for clinical research, leadership and practice management over four years of study. This degree will grow in importance with the National Organization of Nurse Practitioner Faculties (NONPF) calling for the DNP as the entry-level practitioner degree by 2025.
4. Complete Licensure Requirements
MSN and DNP holders need additional certification before they come psychiatric mental health nurse practitioners. PMHNPs complete certification exams by the American Nurses Credentialing Center (ANCC). These exams evaluate whether applicants are prepared for the jump to practitioner roles.
To practice as a nurse practitioner, states require proof of active registered nurse licensure and endorsement by an accredited body of successful completion of the certification examination in the advanced practice specialty. Requirements for practice vary by state.
PMHNP Job Responsibilities
These steps to becoming a psychiatric mental health nurse practitioner anticipate daily opportunities for patient care. PMHNPs approach patients facing mental health challenges with compassion while developing care plans. AANP lists the following responsibilities of a PMHNP:
Providing therapy to diverse patient populations;
Prescribing medications and treatments;
Assessing physical and psychosocial conditions in patients
Evaluating treatment design and effectiveness.
PMHNPs consider the totality of patient experiences as they provide evidence-informed care. They work with their colleagues and outside specialists to ensure the best possible care for each patient. PMHNP Kathleen McCoy explained her views of the profession's responsibilities:
"PMHNPs use biological interventions, psychotherapies, traditional approaches and more, as all nurse practitioners do, by partnering with people, penetrating conditions and making a difference in lives."
Who Should Become a psychiatric mental health nurse practitioner?
The responsibilities and demands facing PMHNPs may not be right for every nurse. You need passion, competency and a desire for improvement to succeed in this role. Jake Johns - a PMHNP based in Arizona- shares his insights on who succeeds as a practitioner:
"An individual's key characteristics that would be perfect for this profession are an experienced, compassionate, non-judgmental person who is unafraid to ask hard questions and has a good grasp of psychiatric illness and medication that can be helpful."
Mental health challenges span across age, race, income and other demographic groups. You see the diversity of patients in need of help in your role as a registered nurse. We need PMHNPs who are representative of their communities to ensure access to quality health care.
Choosing the Right PMHNP Program for You
Marymount University provides multiple pathways for registered nurses interested in becoming psychiatric mental health nurse practitioners. The following options offer online courses and flexible schedules for working nurses:
MSN-PMHNP
The MSN-PMHNP path offers an entry into psychiatric mental health nurse practitioner jobs. Degree candidates need to complete 48 credit hours, 750 clinical hours and one on-campus residency for graduation. You can complete this degree in less than two and a half years of studies.
BSN-DNP PMHNP
Nurses anticipating leadership and academic positions in their future pursue the BSN-DNP PMHNP path. This doctoral track requires 66 credit hours, 1,250 clinical hours and two on-campus residencies. BSN-DNP candidates can finish their degree requirements in as little as 3.3 years.
Post-Master's PMHNP Certificate
MSN holders who want to further build their clinical skill sets complete this certificate program. Marymount University requires 33 credit hours, 750 clinical hours and one on-campus residency for completion. This two-year certificate option prepares nurses for PMHNP certification and evolving patient needs.
Benefits of Marymount University's PMHNP Program
Every PMHNP student receives one-on-one help with clinical placements in their community. Dedicated student support advisors help students from admissions through graduation. Graduates benefit from the University's strong regional reputation as confirmed by the following U.S. News & World Report rankings:
No. 17 in Best Colleges for Veterans

No. 38 in Regional Universities South

No. 57 in Best Value Schools
If you're interested in becoming a PMHNP, contact one of our admissions advisors to discuss which pathway is right for you.
Are you also considering becoming a Family Nurse Practitioner? Be Sure to Read:
FNP vs. PMHNP: Which Nurse Practitioner Program is Right for You?