3 Ways Educational Leaders Are Promoting Social Justice in Education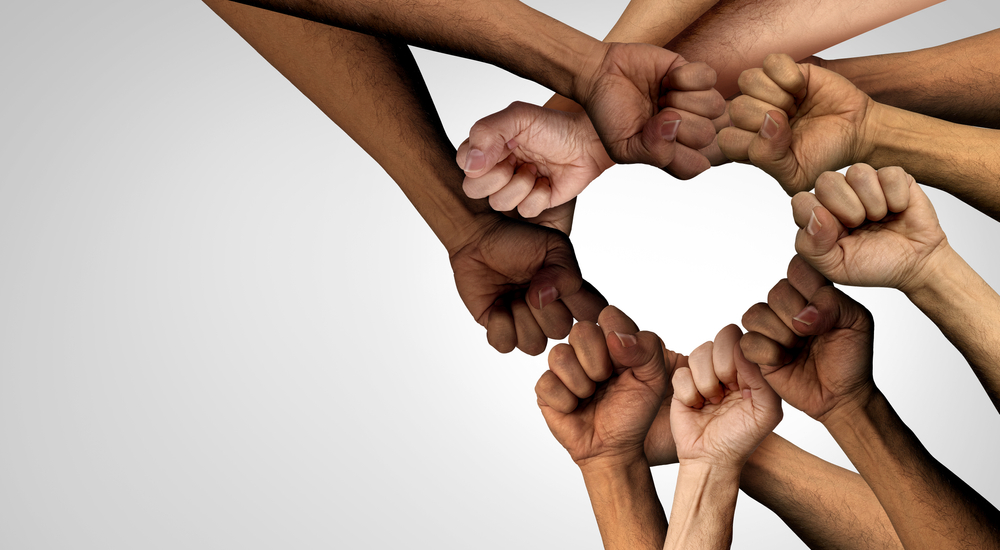 When it comes to today's academic landscape, one of the primary questions that professionals, parents, and students alike are asking is this: what does it look like to promote social justice in education? A recent BestColleges survey showed that students are increasingly aware of social justice issues and are actively adjusting their fields of interest and career choices to line up with their engagement in social justice efforts.
For educational leaders who want to form strong connections with students and empower them to make a difference in their professions and communities, understanding social justice frameworks is essential. If you want to be a leader in bringing about social justice in education, there's no better place to start than with some concrete examples of professionals who are doing just that. 
From primary school systems to higher education, educational leaders on campuses and within school-adjacent nonprofit organizations are tackling systemic injustice on behalf of the populations they serve to foster safe environments for students. Through their examples, you can observe how educational leaders can use equity, ethics, and social justice to bring about solutions to complex problems—and teach their students to do the same. 
Request My Free Ed.D. Online Program Guide
What is social justice?
Social justice refers to equal access to opportunities—including wealth, privileges, and professions—for all members of society. Respect for all types of people plays a major role in social justice. Unfair treatment of others based on, for example, their religion or race, results in reduced access to the equity and inclusion that social justice seeks. 
Where social injustices abound, people may suffer from limited resources as fundamental as food and shelter. Oftentimes, those foundational gaps are compounded by a lack of access to quality education, job opportunities, and social wellbeing. 
Social justice frameworks help people see the ways that various social issues overlap and empower them to bridge societal gaps—or, ideally, close them altogether—so that everyone has the opportunity to flourish. 
Why students are demanding social justice on campus
Today's students have witnessed injustice, oppression, and tragedy around the world in ways that no other generations have before. That's not to say that prior generations haven't suffered injustices as great—it's to say that visibility to the atrocities of society has increased due to technology. Today's students:
Know about the news that's occurring in real-time, around the world, by virtue of their ability to check TikTok or Twitter
Tend to be more "actively engaged in advocating for the fair and equal treatment of others" than generations that came before them, according to the Annie E. Casey Foundation.
They can also immediately respond to the stories they see through social media, which may have also increased the level of fervor with which today's students demand action from the leaders of the educational institutions. 
While protests, sit-ins, walkouts and the like have long been part of the American student experience, today's students have the opportunity to organize, discuss, and plan online at rapid speeds. They can also speak to their leaders online, often publicly, in ways that call for accountability and results. 
Two-thirds of students say that "higher ed has a role to play in racial justice and racial equality in the U.S." With more members of Generation Z engaging in educational endeavors than previous generations, it is critical that educational leaders understand the importance of social justice in the lives and expectations of their students. 
1. Values and vision: promoting racial equity in elementary school
Principal DiFalco of Lyon Elementary School in Texas had a problem. Black male students at Lyon Elementary were overrepresented in discipline referrals. While Black students represented 15% of Lyon's population, 80%-90% of them had a written discipline plan. In addition to studying the data, DiFalco observed end-of-day checkout with the school counselor, which was a Tier 3 intervention component. There, she saw that most of the students checking out with the counselor were Black males. 
DiFalco shared her findings in a faculty meeting where she learned that she and her teachers needed to work toward a collective mindset. She then implemented several practices to that end. DiFalco:
Tasked each grade level with developing core values, which she then used in coaching teachers to close the gaps between their stated values and their behavior and mannerisms in the classroom.
Hosted teacher collaboration sessions.
Instituted a morning routine in which administration and faculty lined the hallways as students entered the school building—greeting the students by name, checking in with them on events that may interfere with their learning, and demonstrating dignity and affection toward students as they began their days.
Through these and other measures, DiFalco led Lyon Elementary to reduce its disciplinary referrals of Black male students by 80%-90%. 
2. Come together: high schools and community colleges collaborate to provide internet and infrastructure
As the district director of enterprise technology architecture at the State Center Community College District in Fresno, California, it fell to Kevin Miller to collect laptops from the computer labs and get them to students who were forced to learn from home during the COVID-19 pandemic. The laptops, as well as hotspots and wi-fi spaces, were important efforts, but Miller says that they weren't enough. 
Digital redlining—the systematic exclusion of less wealthy areas from affordable or good-quality internet access—still left many students without the resources they needed. Miller and others joined together to found the Fresno Coalition for Digital Inclusion, a cross-sector collaborative that includes city leaders, housing officials, and hospital leaders, which is now working with the Fresno Unified School District to pool resources and serve more students.
3. Lowering the barriers: how college campuses are getting mental health services to students who need them
Mental health issues have been rising for college students for years, and the COVID-19 pandemic didn't help. Students are experiencing greater mental health issues and they don't have access to the support that they need:
The Healthy Minds Network found that 39% of college students demonstrate depression and 34% exhibit signs of an anxiety disorder. 
Campuses nationwide report that campus-based mental health services are being utilized at decreasing rates. 
Mental Health America found that 70% of students who need mental health accommodations said that they did not receive them, and only 20% of the students who said this reported that this was due to their desire not to receive accommodations.
Educational leaders on college campuses are recognizing that ensuring access to mental health services for all students not only increases student engagement, but also leads to greater student persistence, and enhances campus culture—it's an act of social justice, as well. Here are just a few of the ways that campus leaders are seeking social justice in education by increasing access to mental health services for students:
Nicole Ruzek, director of counseling and psychological services at the University of Virginia, has partnered with telehealth services and mental health platforms to serve students struggling with the impact of issues like racial injustice, the climate crisis, and the pandemic.
Chief Executive Officer of Yale Health Paul Genecin and fellow leaders responded to the increasing need for student mental health services by forming Yale College Community Care, which brings four college care clinicians and four community wellness specialists to the residential colleges, thereby providing a "less formal avenue for pursuing treatment." 
Rochester University President Sarah Mangelsdorf and Vice Provost and University Dean of graduate education Melissa Sturge-Apple founded the University Coalition for Student Mental Health, which assesses the state of mental health on campus and makes improvements for recommendations.
Become a leader who promotes social justice in education
By promoting social justice in education, leaders can drive meaningful change on campus and in classrooms that not only improves the student experience, but trains students to enact similar change in their current environments and their futures to come. Take Doctorate of Education (EdD) student Justin Ralston, for example.
Ralston grew up in rural Indiana and attended one of the smallest public schools in the state. He is a first-generation college graduate who points to experiences like student teaching in rural Kenya as fundamentally shifting the way he sees the world. Since then, Ralston has taught in schools with large immigrant populations and worked as a social worker as well.
Through these experiences and more, Ralston has become passionate about enacting social justice in education As a student in the Marymount University online EdD program, Ralston is gaining even more skills, experience, and knowledge that will propel him forward in his own journey as a social justice leader in education. He wants to be a part of bringing a comprehensive model of education to the high school where he currently teaches. His goal is to be inclusive of every student and family in Washington, D.C. 
If you, like Ralston, want to affect meaningful change and further the cause of social justice in education, there's no better place to start than the EdD at Marymount University. As an entirely online program, the EdD takes less than three years and is designed for working professionals. 
The coursework draws upon research, theory, and practical application to train leaders who want to solve real-world problems with meaningful solutions. As a student in the online EdD program, you will be empowered to sharpen your strategic thinking skills, build the capacity of your school or organization, and address injustices with confidence and competence.
Do you dream of:
Are your sights set on: 
Promoting meaningful change?
Making a lasting impact?
Leading students and fellow professionals into flourishing lives and seeing the students and professionals you lead flourish in their lives? 
If so, it's time to take the next step toward becoming the educational leader you want to be. Gain a foundation for being a leader who drives social justice and strengthens communities by earning your EdD online from Marymount University.